Industry Category Search to find Related Industry Terms
http://www.keyworddiscovery.com/tour-directory.html
Industry Categories search queries the Industry Terms database to display
categories that the keyword(s) fall under.
This is useful for the following reasons:
– Locating related keywords that are driving traffic to the same category or
niche.
– Finding and matching keywords to categories, particularly useful for
domainers and niche marketers.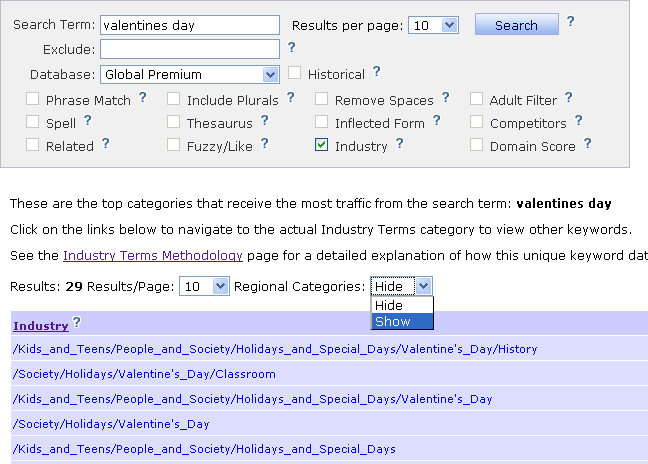 Then if you click on any of the applicable categories you can instantly see other related keywords that are also in the same
industry category.